WELCOME TO THE RAPTIVITIES BONUS PAGE
Raptivities Bonus Rules
Complete this "Sexy In Thee City Vol. 3" Raptivities Crossword Puzzle, comprised of of the dynamic women in the Hip Hop Culture along with Thee Insight Poetry Collectives hand picked word to fit the theme of this awesome event. Gain a 30 H.I.P. score (Hip Hop Intelligence Point) for the completion of this puzzle and win 2 free tickets to experience the Sexy In The City event on October 22nd.
H.I.P. Score (Hip Hop Intelligence Points)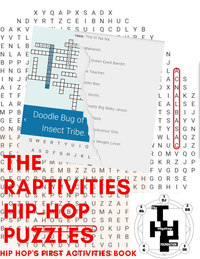 If you have completed past Raptivities Crosswords or Word Searches, and you have a H.I.P. score of more than 90, you are already included in the raffle. Double your chances of winning by completing the "Sexy In Thee City", Crossword puzzle! Your name will be entered in the raffle twice! If you have a score of 90 HIP's or more, you will receive an email confirming your automatic entry into the raffle; so, please check your promotions or spam folders in your email. You're gonna need it to win! Thanks for continuing to play the Raptivities! Please, Tell A Friend! 
How To Win Tickets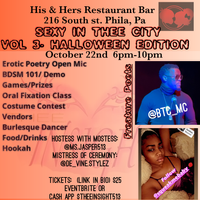 When you receive your completion email, be sure to listen to the IIour Show UnCut on UTM Radio on October 17th for the live on air raffle drawing. Your name will be added to the raffle. Drawing will begin around 9:45. There will be winner gaining 2 tickets. If you win, you will be contacted by email with your prize info. Good Luck & LONG LIVE HIP HOP.