"

Music orientated so when Hip-Hop was originated/Fitted like pieces of puzzles, complicated " - Rakim
Welcome To The Raptivities Puzzle Page!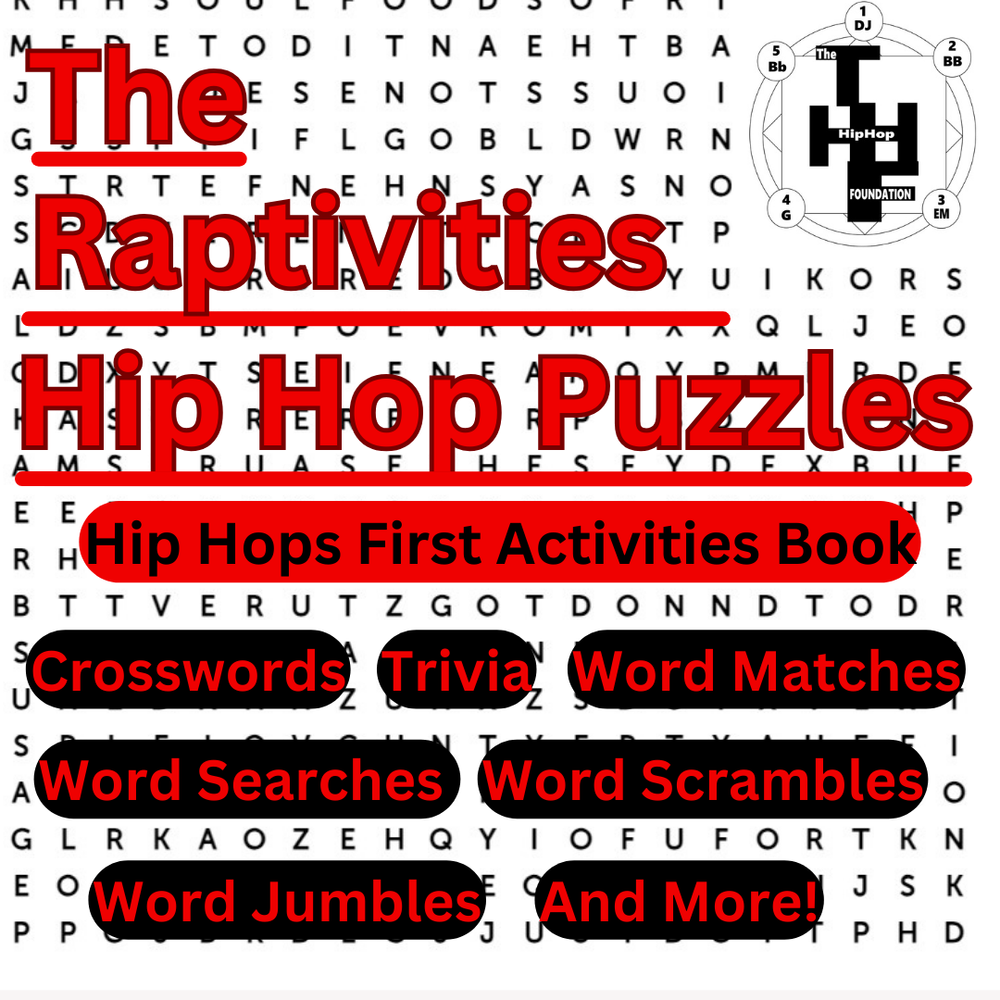 Hip Hop's First Activities Puzzles Are Here!
Providing community awareness, education and activities, through the culture of Hip Hop. The Raptivities puzzle book encourages participating readers to research, explore, and experience Hip Hop while receiving rewards through information.
The Hip Hop Foundation, "Raptivities" puzzle book is a first-of-its-kind, fundraising activities publication. It will feature crossword puzzles, word searches, word jumbles, hip hop trivia and other activities, creating an all Hip-Hop themed activities book. This monthly publication will feature 5 to 10 hip hop related activities puzzles, stories and more, as a monthly publication. You may also complete some of the Raptivities puzzles on this site!
Of course the Raptivities Hip Hop Activities Puzzles are free to play at anytime. Don't forget to subscribe to The Hip Hop Foundation for weekly updates on the Raptivities!
Try Word Searches Or Crossword Puzzles!