Sponsor Us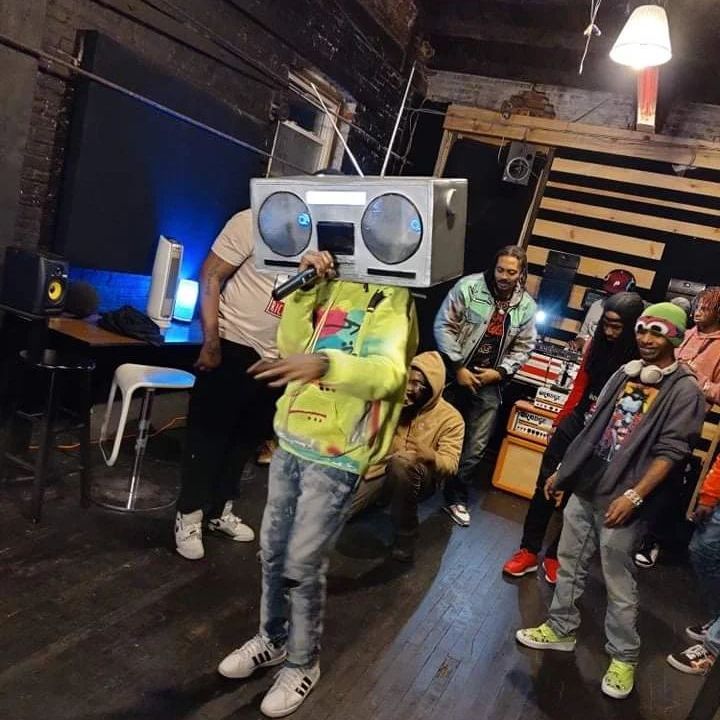 Our Mission Is To Help Talented Artists Who Lack Resources.
Our main sponsor, UTM Media & Broadcasting provides a safe gathering space for positive Hip Hop events and activities that The Hip Hop Foundation uses to further the arts and benefit the community and surrounding area business and nonprofit organizations. Students, creators, volunteers, & interns can see their art being used to achieve goals not only for themselves but for their communities as well! Our videography, photography & editing program will create opportunities to educate, inspire and entertain. 
The Hip Hop Foundation nonprofit charity is proud to support the Philadelphia area's independent music scene with free outdoor & indoor events for all ages & genres of music. Our foundation helps bring awareness to nonprofit programs, events, and activities in our neighborhood in a fun, hip way. Using music, the arts, and a positive hip hop spirit! We are looking for supporters like you to donate gifts raffle prizes for our foundation's fundraisers this year.
HELP US REACH OUR $5000 GOAL
WE ARE RASING FUNDS FOR OUR HIP-HOP AFTER SCHOOL PROGRAM, NON PROFIT VIDEO DOCUSERIES, AND FUNDRAISING EVENTS FOR COMMUNITY CHARITIES IN  PHILADELPHIA. PLEASE HELP US BY SUPPORTING OUR COMMUNITY PERFORMING ARTS CHARITY AND DONATE $10.00 OR MORE (OR WHAT YOU CAN EVERY BIT COUNTS) SO WE CAN REACH OUR GOAL FOR THE END OF 2022 AND THE START OF 2023! THANK YOU FOR YOUR CONSIDERATION. THE HIP HOP FOUNDATION IS AN OFFICIAL 501(3) NON-PROFIT ORG. IRS TAX #85-2472261
We're Looking For Sponsors For Our Programs & Projects For 2023!
The Hip Hop Foundation is giving independent artists, local businesses, and non-profit organizations an exciting new way to make grassroots connections with the community using music, games, & art. Our methods focus on creating fundraising events that look and feel like concert events that you would normally attend. As a nonprofit organization we strive to generate a sustainable resource of income so we may serve the community as our mission statement requires. The Hip Hop Foundation is working hard to achieve that goal with our "Member Represented" event programing. 
The Hip Hop Foundation is a charitable organization that bonds with other nonprofit and small businesses becoming their contracted fundraisers and event planners. We create programs, interactive gaming events, concerts, TV shows, radio shows, and more. Our grassroots style promotions bonds with the surrounding neighborhoods fulling and progressing their goals, and the goals of community leaders. Because it's one thing we can all relate to. That's music, fun, and the general love for food and entertainment. Our goal is to create non-profit music production workshops for our members. Our programs will also help artists to secure their own royalties and monetization rights, along with learning entertainment law and more.
With more than 15 plus years of experience in radio, TV, and concert booking, we will create and organize major concerts that include independent and major artists in Philadelphia and beyond, for continuous fundraising concerts that are enjoyable for neighborhoods, tourist, and Philadelphia patrons.