Welcome To The Raptivities Word Search Puzzles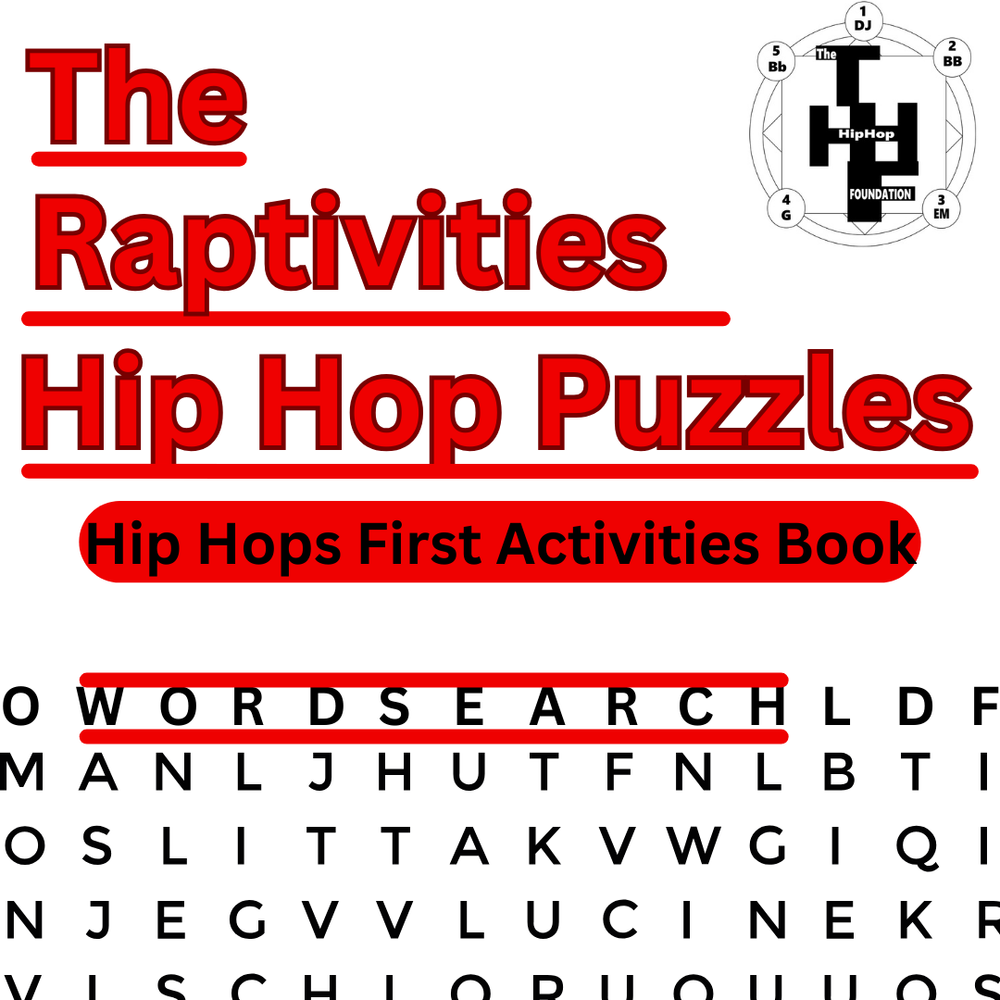 The Raptivities also includes, crossword puzzles trivia questions, and other activities that will help you learn more about hip hop. You'll learn about the history of hip hop, the different genres of hip hop music, and the slang that is used in the culture.
The Raptivities is a great way to test your knowledge of hip hop and have some fun at the same time.
The Gza "Read The Labelz"
The Gza Read The Labelz Word Search Puzzle: A Rap Fan's Challenge
score (#10) hip hop intellegence points
The Gza's classic album "Liquid Swords" was a groundbreaking work of art, and his single "Labelz" was a prophetic warning to artists about the dangers of signing with a record label. The Gza Read The Labelz Word Search Puzzle is a challenging game that will test your knowledge of the music industry and the terms that artists need to be aware of when negotiating their contracts. It warned artists about record companies' shiestiness.
This word search puzzle features words related to the music industry and the dangers of signing with a record label. Can you find all of the words?
Reef The Lost Cauze "The Puzzle"
Artist Who Have Been On The IIour Show UNcut: Reef The Lost Cauze
score (#12) Hip Hop intelligence points
Sharif Talib Lacey, better known by his stage name Reef the Lost Cauze, is a Philly-based underground hip hop artist. He rose to prominence on the underground circuit in the late 1990s and early 2000s, winning numerous battle competitions and showcasing his raw MC skills.
In 2001, Cauze released his debut album, The High Life. He then teamed up with his former collaborators to release The Invisible Empire in 2003, which was critically acclaimed and cemented his reputation as a true hip-hop head among the underground community.
In 2005, Cauze released Feast or Famine, which was also met with positive reviews. He also released The Torture Papers, a collaborative album with the rap supergroup Army of the Pharaohs.
Reef is also a member of the underground hip hop groups JuJu Mob and Army of the Pharaohs.
Kuf Knotz & Christine Elise
Artist Who Have Been On The IIour Show UNcut: Kuf Knots & Christine Elise
Score (#15) hip hop intelligence points
Kuf Knotz, an award-winning musician from Philadelphia, has been making waves in the music industry with his unique blend of hip-hop poetry, soul, and Lo-Fi beats. His music is infused with a message of unity, positivity, and creativity, which has resonated with listeners around the world.
Christine Elise, is a classically trained harpist, pianist, & vocalist, who truly has a unique and innovative sound. Christine's ethereal harp melodies add a new dimension to Kuf's music, creating a sonic landscape that is both mesmerizing and uplifting.
Together, they are creating music that is both challenging and accessible. Their lyrics are thought-provoking and their melodies are catchy, making their music appealing to a wide range of listeners. Their music is a breath of fresh air in the music industry, and they are sure to continue to make waves in the years to come.
Shabaam Sahdeeq "Cabin Fever"
Artist Who Have Been On The IIour Show UNcut: Shabaam Sahdeeq
score (20) hip hop intellegence points
Revered underground hip hop sensation Shabaam Sahdeeq hails from Brooklyn New York. He has featured with iconic musicians such as Pharoahe Monch, Mos Def, Eminem, Busta Rhymes, Redman, Method Man, Kool G Rap, Common, Talib Kweli and many more. He is recognized for his work on the classic Soundbombing and Lyricist Lounge Series. Sahdeeq is also known for his collaboration with DJ Spinna, Mr Complex and Apani B to form the group Polyrhythm Addicts. The group's hot album "Rhyme Related" exploded on the Independent hip hop scene. It gained critical reception, and paved the way for each artist solo career. In 2001, after the overwhelming success of Polyrhythm Addicts first album , Sahdeeq was catapulted into stardom. The group reunited in 2007 for their second album "Break Glass" with new member Tiye Phoenix added to the line up. Sahdeeq went on to get tons of recognition. The hit song "Simon Says" remix with Pharoahe Monch and multiple releases during Rawkus Records glorious golden era blazed trails for the rising star. Sahdeeq's critically acclaimed album entitled "Keepers of The Lost Art "won "Best indie album 2014" at (The Underground Music Award). Sahdeeq has since released a slew of remarkable albums projects, mixtapes and videos. He has also blessed the stages of some of the biggest hip hop festivals in the world. Sahdeeq has amassed a catalogue that is unparalleled. His recent work has been receiving rave reviews in some of the most respected publications such as The Source, XXl, Hip Hop DX, Village Voice and others. He has also been spun by some of the top DJs in the underground hip hop circuit. On a personal note, Sahdeeq dabbles in the art world, and is also an event curator. He is the proud owner of a popular barber shop in Conyers Georgia called Blade Kings Barbershop. He is a jack of many trades who masters them all. Over the years, he has truly refined his craft. Sahdeeq is currently working on new innovative music projects. He is one of New York's most popular underground artist. The rich legacy of Shabaam Sahdeeq keeps thriving. His countless contributions to hip hop will go down in hip hop history.