Donate To The Hip Hop Foundation
First off, I have to salute the wonderful artists and sponsors that represented for The Hip-Hop Foundation's 1st event. I'm proud to say you guys have helped us reach our humble goal of 1,200 to secure our funding for contracting & advertising for the summer 2023. We look forward to putting together more fundraising events to set off our first full year in, "total activities mode".  But to be honest, WE AR NOT EVEN CLOSE!! We need, interns, volunteer staff, Hip-Hop Foundation committee leaders, Board Members, Event Staffers and more! Our Non Profit is working on providing something that has not been done for independent Hip-Hop artists. Our goal is to form an inspirational outlet so emcees can create, perform and be heard in their city, community, all the while contributing to community programs events and non profit organizations.
Big Shout Out To Love City Brewing
We would like to thank Love City Brewing Company for facilitating an awesome spacious venue for our out door Festival and for providing some of the best IPA brews in the City of Philly for our tasting pleasure all through the day! Your Bartenders are awesome! Melissa & Mike are true pioneers in the brewery world and we salute you for helping us on our mission!
Classic Hip Hop & Indie Artists! Big Ups To UTM Radio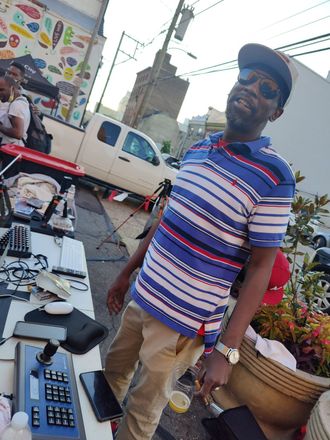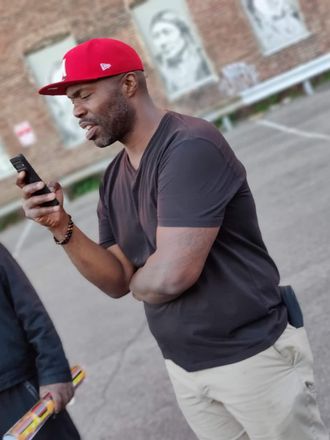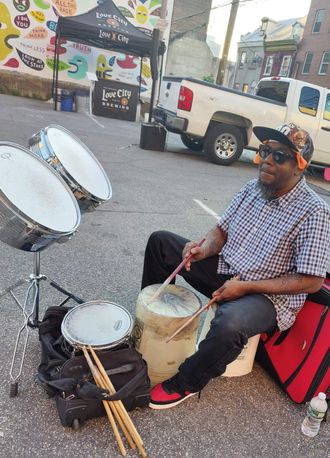 Extreme Shouts out and major respect to our Grand sponsor UTM Radio for providing the tech know how and professionalism that only Gunner G's can provide! UTM Radio continues to be a pivotal component in the Hip-Hop community providing nothing but love, music and Hip Hop quality. If your looking for a place to do your radio show or podcast, UTM RADIO should be your 1st choice. Along with DJ Siege who Sieged the day by providing the crazy booming system that rocked the whole North Philly on a mad windy day. If your not booking DJ Siege, a Dj who can provide powerful sound like that for your outdoor jawns, you tripping!! And to my boy Lava who held it down on the beatbox and drum. Thanks for being so Hip Hop bro.
Major Shout Out To Our Sponsors! Good As Gold, Who?Mag Distribution & MJ's Hip Hop Connex
Nuff Respect To, Timi Dread
STEVIE FRANKS THE ARTIST!
On A Boom Bap Beat With Blessa
The Senior Spitizenz Are Like, WOW!
Don't Be Scared, It's Spook Vocals
Mic Handz Lays Hands On The Mic!
If You Don't Know Jazz Then You Don't KNomadz
The Fire Nation Era Is Here
Supreem Brings A New Experience
Wings Up, For Judah Priest
MUCH LOVE TO ALL THOSE WHO CAME OUT! IF YOU HAVE PICS SEND THEM TO US