The Hip Hop Foundation Debuts at Wells Fargo Center with KNomad Nation & Sean Eric!
AirPlay Concert Event is Back in West Philadelphia!
The Hip Hop Foundation Proud to be a Media Sponsor for Veterans Awareness
Attention Artists! Perform At Philadelphia Flyers Hockey Games & Gain Massive Exposure.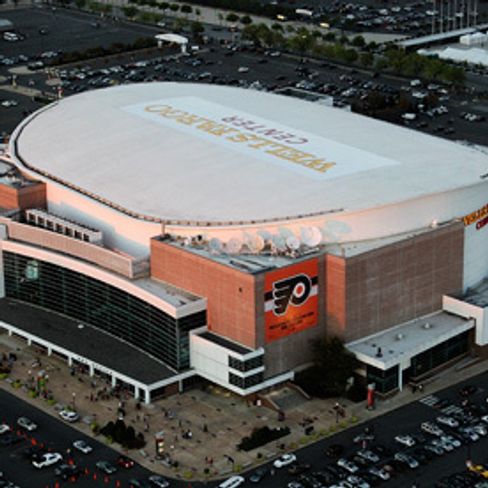 Perform At The Flyers Home Game Season Opener
We have an incredible opportunity for you to showcase your talent and be a part of something truly special. Subscribe to The Hip Hop Foundation website now to join our "Inspiration Initiative" and secure your chance to perform at the season opener of the Philadelphia Flyers on October 17th at the prestigious Wells Fargo Center Main Concourse as the pre-game opening entertainment.
Why is this opportunity so important for independent artists? As you might know, performing on such a grand stage provides you with unparalleled exposure and the chance to connect with a broad audience. It's a platform to share your unique artistic expressions, allowing you to build a dedicated fan base and potentially attract opportunities for future collaborations and professional growth. This performance could be the turning point in your career, propelling you to new heights and opening doors you never thought possible.
But the benefits don't end there. Performing at the Wells Fargo Center Main Concourse can open doors to countless opportunities for your career. Imagine the industry professionals, talent scouts, and influential figures who may be present in the audience. Your captivating performance could catch their attention, leading to potential collaborations, record deals, and exciting partnerships that can take your music career to new heights.
Additionally, this performance serves as a powerful marketing tool. It becomes a stamp of credibility, showcasing your talent to the world and reinforcing your position as a serious artist. The exposure gained from performing at such a prominent venue can significantly boost your album sales, attracting new fans who are eager to support your musical journey.
Furthermore, it's important to recognize the impact this opportunity has on the community. Your performance contributes to The Hip Hop Foundation's mission of inspiring community growth through music and entertainment. By being a part of this event, you actively support the Foundation's work in nurturing artists and fostering artistic development. It's a chance to give back while simultaneously advancing your career.
Don't miss out on this game-changing moment. Subscribe to The Hip Hop Foundation website today and be a part of the "Inspiration Initiative." Unleash your talent on the Wells Fargo Center Main Concourse, leaving an indelible mark on the audience and setting your career on a trajectory of success. Join us in making a difference while elevating your artistic journey. Together, we can inspire and transform through the power of music and entertainment.
Hire Us To Host Your Event
Check Out Our Hip Hop After School Program
The IIour Show Announces G.T.V. Premiering This Spring!
Volunteer & Internships Available Now!
Find Out About Our Docuseries Segment
Embrace the Fusion of Hip Hop, Poetry & More June 30th
Check Out Who's Performing June 30th @Sleepy Hollow Tour!
We Would Like To Say Thanks To Our Dedicated Sponsors!